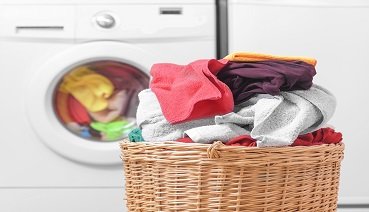 It seems like there is always laundry to do as hampers are rarely empty. The laundry process has become part of our weekly routine and many times we go about it so systematically that there are important aspects we overlook. One of those aspects is checking the lint filter before drying our clothes.
The purpose of cleaning a lint filter is to ensure the necessary amount of airflow to complete the drying process. Drying clothes depends on proper airflow. This is another reason you should not overload your dryer. Too many clothes will impede the drying process. The same premise applies to a lint filter
Using a clean lint filter during every drying cycle will also allow your clothes to be completely dry after just one cycle. In the event that your clothes are not dry when a cycle concludes, there is a good chance that the lint filter has not been cleaned. It is always a good idea to check it before starting a drying cycle.
Regardless of what kind of clothes you are drying, there are always going to be traces of lint. Some loads may contain more lint than others, so it is best to be prepared. It is also important to remember that the lint filter does not capture every shred of lint. The lint filter only captures about a quarter of the lint and the remaining lint is dispersed through your dryer vent system.
It is also a good idea to have that vent checked and cleaned on a regular basis. A buildup of too much lint could be dangerous and even cause a fire. Remember that lint is extremely flammable, so it is important to always keep a clean dryer vent as well as a clean lint filter.
Lint filters can also deteriorate due to continual wear and tear. Filter replacements are available and can be purchased at a variety of appliance stores. It is an inexpensive fix, but one that could keep your home and family safe from a potential dryer fire.
Cleaning your lint filter before every cycle will also extend the life of your dryer. It will not force your dryer to work overtime or create any further complications. Therefore, it is a good idea to get into the habit of cleaning the filter before drying a load of wash. Do it to the point where it becomes embedded into your psyche and it will also reduce the amount of time you spend doing your laundry.