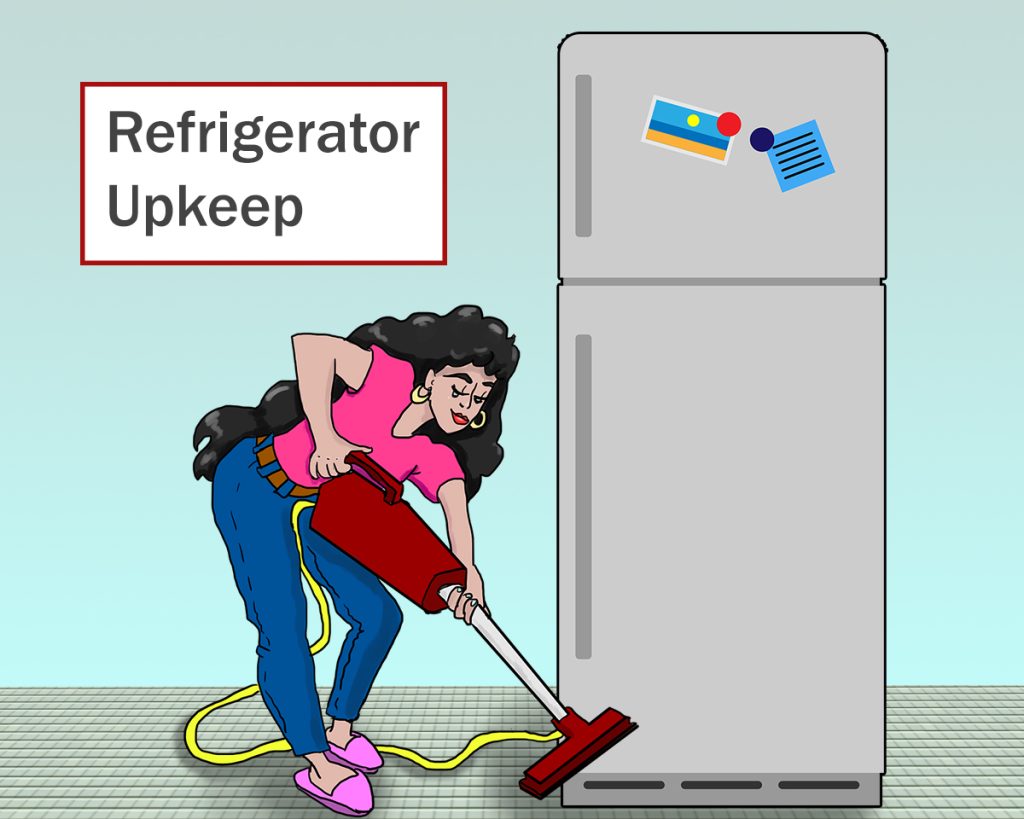 Refrigerators are considered a major appliance and often demand a sizeable investment. That means that regular upkeep will protect that investment and bring longevity to your refrigerator Part of regular upkeep involves vacuuming the unit's coils.
There are multiple benefits of keeping your coils clean. The most glaring benefit is energy savings. Over the course of time, dirt and dust will accumulate on the coils. This increases the difficulty level that comes with the coils release of heat. Consequently, it puts more strain on the compressor and the result is a monthly increase in your energy bills. People can save anywhere from $10-15 per month with clean coils.
Other benefits include increased productivity and a longer lifespan. Three-fourths of refrigerator service calls pertain to issues with refrigerator coils. This can also save you money as you will not have to pay an appliance service to come out and fix your refrigerator.
The process of vacuuming coils is not very complex. The first step is locating the coils as they are found on the back, bottom, or top of the unit. Most refrigerators place them on the back of the unit, opposite the door.
After unplugging the refrigerator, begin vacuuming the coils by using the brush attachment component of your vacuum. There are actually attachments designed specifically for cleaning coils and those who are serious about maintaining clean coils may look into this additional purchase. The vacuuming process is pretty straightforward.
Vacuuming your refrigerator coils is not an everyday chore. It only takes about five minutes and should be done about twice a year. If you have pets, you may want to increase the frequency as the fur will cause more frequent clogs in your coils.
Most refrigerators last about 15 years on average. However, that life expectancy can be increased or decreased depending upon the regular upkeep. Vacuuming your refrigerator coils is an important form of upkeep and that could allow your unit to last an additional number of years.
With many new refrigerators priced on the higher end, it is wise to invest some time into maintaining the appliance. This is also a task that anyone can do and does not require any special type of training or skill. Refrigerators are designed to function by relying on clean coils and without abiding by that directive, units start working overtime and that ultimately leads to an early demise.